PSMLA and Messiah University invite K-12 as well as college-level world language educators to the Spring 2023 Central PA Workshop on Saturday, April 15.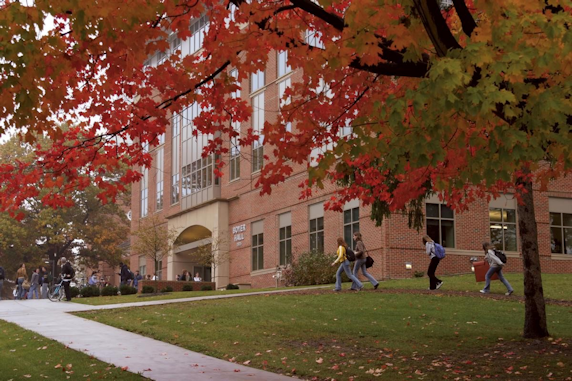 Join Jim Ventosa, Spanish teacher at McDonogh School (MD), for the interactive workshop Art, Drawing, and Sketchnotes for Language Proficiency.
Workshop Description
Research shows that even simple drawings have a strong impact on learning and memory. This workshop explores the idea of using drawing as a tool for language learning rather than a creative process for aesthetic value. Participants in this hands-on workshop will explore many applications for using simple, rudimentary drawings in the classroom for engaging students in the interpretive mode. We will also discuss different strategies that students may apply to use their own drawings as a means to support specific presentational and interpersonal goals. Every teacher can do this (no artistic talent is necessary), and it is relevant to teachers of all levels and languages.
In the last portion of the morning, attendees will participate in a choice of breakout roundtables to discuss pressing issues in the classroom and profession. These topics may include the Seal of Biliteracy, program advocacy, assessment, or others as determined by attendees. Share your insights and successes while seeking input from other language educators.
Registration includes a continental breakfast as well as a lunch.
PSMLA members register at a reduced rate. Non-members may become members prior to the workshop to take advantage of the $10 member discount and extended membership through June 2024. Members of the AATF Susquehanna Valley Chapter also register at a reduced rate and will hold their chapter meeting during lunch. Please note our refund policy.
PSMLA members can earn 3 Act 48 hours. All participants will receive a certificate of attendance.
Schedule (breaks built in):
8:00-8:45        Registration Open & Continental Breakfast
8:45-9:00        Welcome & Announcements
9:00-11:00       Workshop with Jim Ventosa
11:00-12:00     Breakout Roundtable Discussions
12:00-1:00       Networking Lunch
Link to Campus Map (pdf)
Boyer Hall is building 4. Free parking is available in the Visitor Parking Lot (VV).
Location
Messiah University
Boyer Hall
One University Avenue
Mechanicsburg, PA 17055
Registration Rates:
PSMLA Member, $30
AATF Susquehanna Valley Member, $30
PSMLA & AATF Susquehanna Valley Member, $20
Non-Member + PSMLA Membership through June 2024, $70
Non-Member, $40
Full-Time Student, $20
Registration closes on April 10.
If you have any questions, please email Michael Bogdan at mike@psmla.org.
THANK YOU Vista Higher Learning for your continued support of PSMLA events!