Recent PSMLA Teachers of the Year
2022 PSMLA Teacher of the Year: Karyn Senita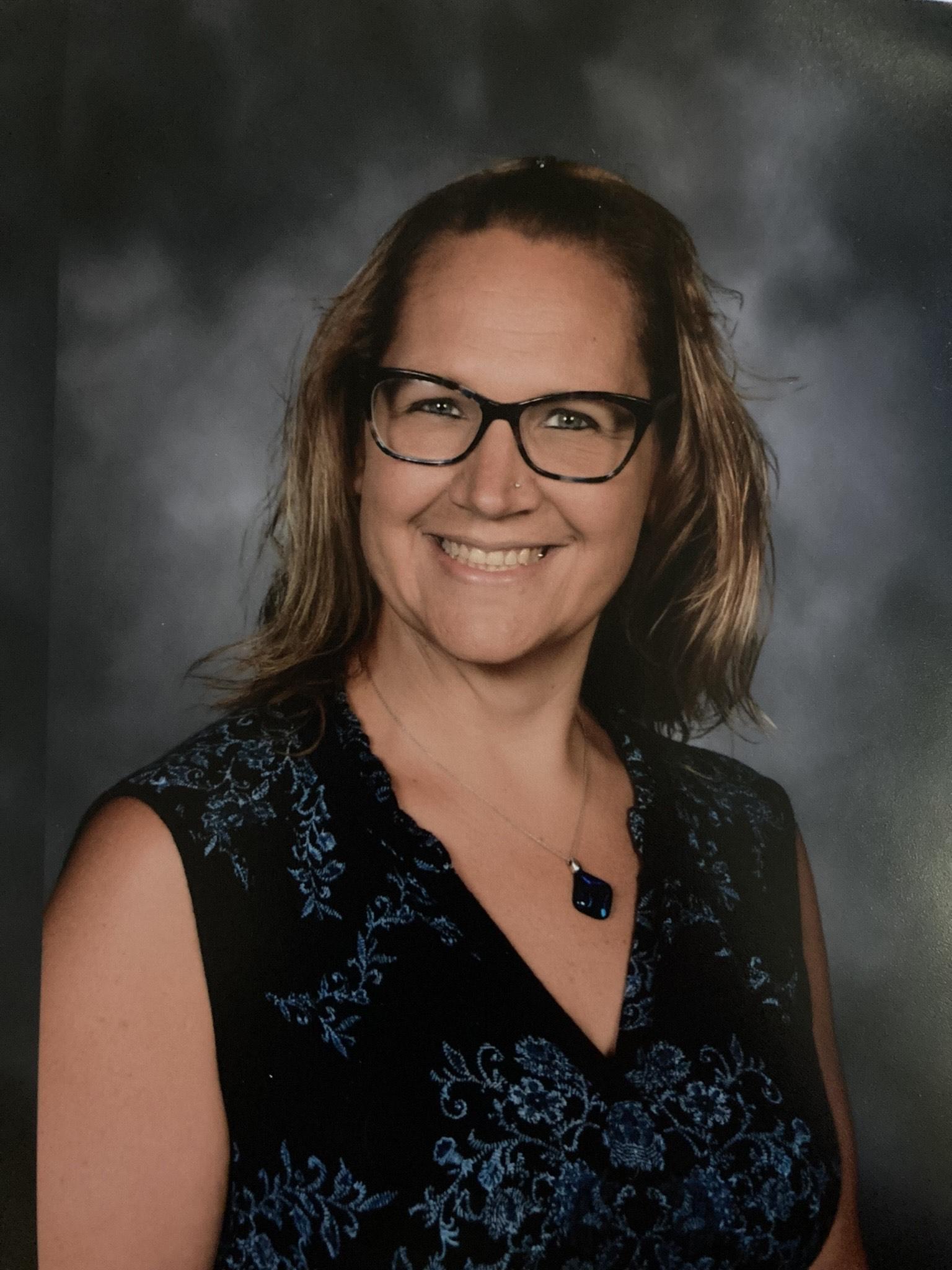 Karyn Senita is the French Teacher at Grove City Area High School in Mercer County, Pennsylvania and an adjunct Education Professor of World Language Methodologies at Grove City College. Karyn has been in French education for more than 20 years, and she attributes her successes to a growth mindset. Her passion really lies in pre-service teaching formation and mentoring new world language teachers. In the many iterations of her career and working with students and colleagues in varied public and independent schools, Karyn enjoys being an ever-evolving student in the realm of teaching. She's a self-admitted professional learning enthusiast… from conferences to podcasts to reading the latest research. While at Grove City, Karyn has initiated a Global Scholars program, grown the French program to robust numbers, and continues to advocate for participation in World Language programs at all levels of education. When Karyn isn't with students, she's an avid endurance runner, traveler, and mother.
2021 PSMLA Teacher of the Year: Natalie Puhala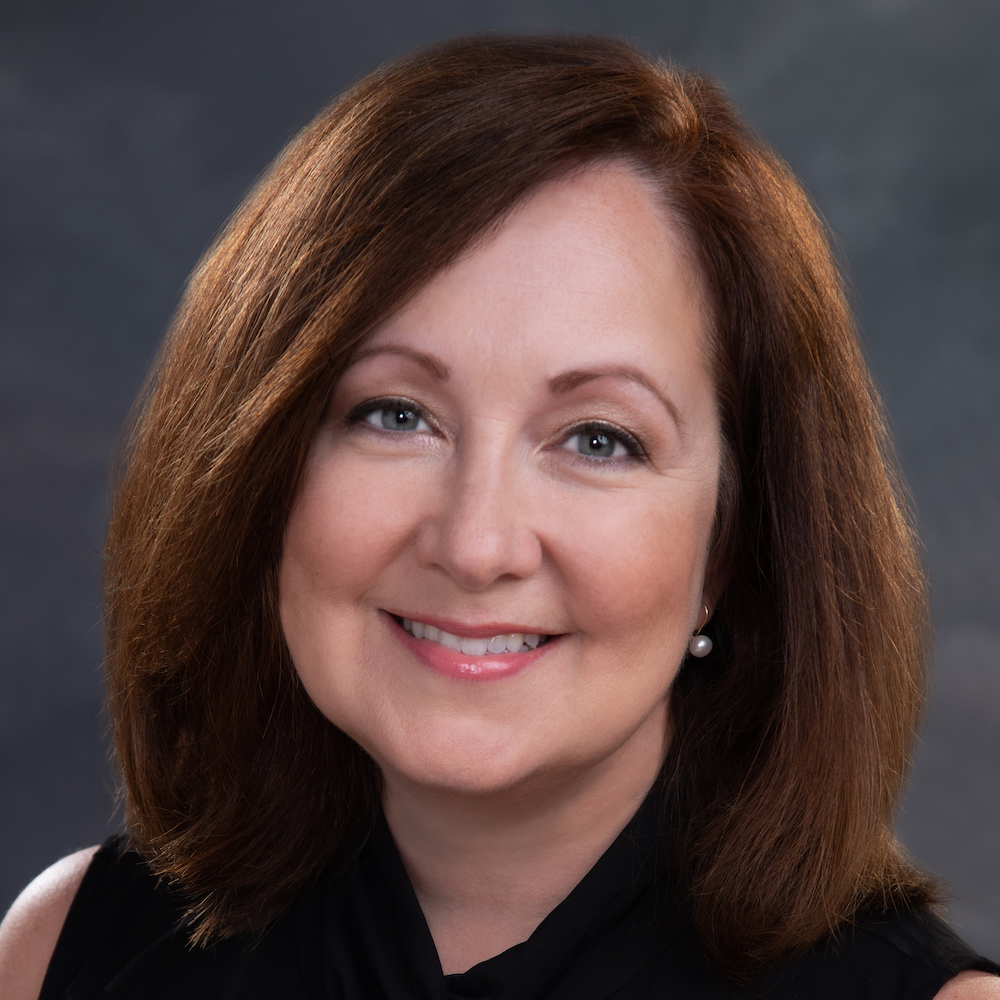 Natalie Puhala has been passionate about world languages since winning a University of Pittsburgh Nationality Rooms study abroad scholarship in 1992. She has been a Gateway High School Spanish instructor and World Languages Department Chairperson since 2000, leading the department to earn its first PEP Award by implementing a department-wide proficiency assessment. She created Gateway SPIES (Spanish in the Elementary Schools), a virtual program pairing high school Spanish student teachers with district elementary classrooms and classrooms in Mexico. She was selected as NECTFL MEAD Fellow in 2007.
Natalie recognizes the impact of enthusiastic world language educators she has connected with through PSMLA and NECTFL on her continued success. She has been a presenter at numerous PSMLA/NECTFL/ACTFL conferences and workshops and served on the PSMLA Executive Council for two terms.
2020 PSMLA Teacher of the Year: Barbara Kurtz
Barbara Kurtz has taught Spanish in grades 1-12, but happily resides at the 9th-12th grade level at Meadville Area Senior High School in northwest Pennsylvania. She considers it both a great privilege and a tremendous responsibility to introduce her students to new languages, new cultures, and new ways of learning. As a teacher, Barb ponders, "How can I best help my students to see the world, to be curious about other languages and cultures, and to learn to learn for themselves"? Her answer is clear: she must model what she desires to see in her students. 
Barb is a role model of work ethic to students and colleagues. She strives for excellence in and out of the classroom, constantly working to improve her practice. She will readily confess, she cannot resist a challenge, a trait that has led to unforgettable milestones: achieving National Board Certification and Renewal, and being recognized as a Finalist for the 2018 Pennsylvania Teacher of the Year.
In addition to teaching, Barb advises Spanish Club and Key Club, and serves with her school's Attendance Team, communicating with students and families to find ways to improve attendance and academic success. In addition to PSMLA, Barb enjoys membership in the Pennsylvania Association for Educational Communications and Technology (PAECT) and the National Network of State Teachers of the Year (NNSTOY-PA). Barb mentors and speaks to pre-service teachers through the NSTOY-PA TEACH program, and presents at conferences, addressing topics such as language education, classroom connections, professionalism, and of course, her favorite, technology in the classroom. She also blogs about education topics, and has written guest blogs for Alice Keeler and Jennifer Hogan. 
When you speak with Barb, ask her what she has learned recently. The answer may be unexpected, as her learning pursuits include crochet and woodworking, and she hopes to add welding to the list soon. And it is certain that she is reading three or four books at any given time. What new adventure awaits, just beyond the next horizon?
ShareableSpanish (website)
Barbara Kurtz: Teacher Mentor (Blog)
@BJKURTZ (Twitter)
Barbara Kurtz (Facebook)
2019 PSMLA Teacher of the Year: Megan Flinchbaugh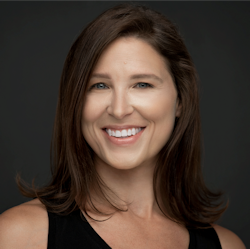 Megan Flinchbaugh is a high school Spanish teacher at Manheim Central High School in Lancaster County. In addition to her teaching and club advisor responsibilities at Manheim Central, Megan is very active in the professional community. At the national level, she has served on the board of the Sociedad Honoraria Hispánica as editor of Albricias. She currently serves PSMLA as editor of its annual journal Pennsylvania Language Forum and as such sits on the Executive Council. She hopes to continue her work with PSMLA as its second vice-president. Together with her colleague Nathan Campbell, Megan co-founded the regional organization Association of World Language Educators (AWLE) to offer professional development and consulting to world language teachers and departments. Through her involvement in these organizations, Megan discovered the value of connectedness and collaboration. In particular, her work with Nathan has been key to her professional growth and success.
In the classroom, Megan's passion and goals revolve around inspiring a love of Spanish and lifelong language learning among her students, beginning on the first day of Spanish 1. Her students describe her as hardworking, passionate, encouraging, and supportive, which she strives to be every day for every student.
Megan was selected as 2020 NECTFL Teacher of the Year in February and will represent our region at ACTFL this fall.
2018 PSMLA Teacher of the Year: Rich Madel
Dr. Rich Madel is a Spanish Teacher and the Chairperson of the Department of World Languages in the Colonial School District in Plymouth Meeting, Pennsylvania. In this role, Rich programs the curricula of the Spanish, French, and Latin courses from Grades 6 through 12 (Exploratory through AP). Through Rich's leadership and vision, the Colonial School District has updated its entire curriculum in all modern languages to focus on proficiency development in the three communicative modes with the integration of authentic texts, communicative scenarios, and cultural exploration that prepare learners for success as globally-minded citizens in the real world. This modernization has resulted in his program being awarded by PSMLA as among Pennsylvania's most exemplary programs.
Rich's experience in the field began when he received a Bachelor's degree in Spanish with a concentration in K-12 Education from West Chester University. During that time, Rich was awarded a Fulbright scholarship to conduct research on the Peruvian educational system. He has since earned a Master's degree in Bilingual/Bicultural Studies from LaSalle University. Most recently, he earned his Doctorate from Saint Joseph's University with a research focus on leadership in the field of World Languages and pedagogical practices that support language acquisition and communicative development.
Throughout his career, Rich has been recognized for his contributions both professionally and academically. As a teacher, the Colonial School District has designated him as a Master Teacher twice over for his dedication to best practices and leadership/mentorship roles. Relative to his academic contributions, he received the Most Outstanding Graduate Student Award by LaSalle University for his course work and thesis project that combined language acquisition principals and community development. Moreover, his ideas have been published in ACTFL's The Language Educator magazine and PSMLA's Language Forum. He served as member of the PSMLA's Executive Council from 2015 to 2018 while heading the advocacy and professional development committees.
Rich is highly active as a contributing member of the world language professional learning community and has led nearly 50 professional learning sessions on a variety of topics. His presentations have reached audiences at the local, state, regional, and national level. In 2013, PSMLA voted his presentation on an innovative strategy to use Interactive Read Alouds as the Best of Pennsylvania.
2017 PSMLA Teacher of the Year: Cherie Garrett
Cherie Garrett began teaching Spanish at Bermudian Springs HS in 1990 and then in 1998, she moved to Dallastown Area High School where she is currently in her 20th year of service. Cherie is the World Language Department Chair where she has developed numerous world language courses for both the middle and high school and several innovative world language programs for the school district. In 2006, she created the Spanish Big Buddy/Little Buddy Program, a program that created friendships that crossed both cultural and linguistic boundaries by connecting DAHS students with Spanish-speaking elementary students from the York City School District. Another program that Cherie designed was the Intermediate World Language Program where high school students teach world language and cultural knowledge to students in 4th, 5th and 6th grade.
Professionally, she is a member of PSMLA, ACTFL and AATSP, and she has presented over 15 times at the various conferences. In addition, Cherie has taught 50+ graduate courses in brain-based teaching, cooperative learning and kinesthetic teaching for educators for the Regional Training Center (RTC).