Applied Diversity, Equity, and Inclusion in the World Language Classroom
Saturday, March 18, 2023, 8:30am—12:30pm
Featured presenter Ben Tinsley will facilitate a conversation about Applied Diversity, Equity, and Inclusion in the World Language Classroom, followed by language-specific conversations. Learn important teaching techniques and practice the target language with language teachers from around eastern Pennsylvania!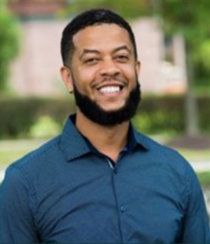 A native of Long Island, New York, Benjamin Tinsley made Philadelphia his home almost 20 years ago. His passion for social change and community development made Benjamin a committed and determined teacher in Philadelphia area schools for 14 years. Ben has dedicated his professional and personal life to the pursuit of substantive diversity, equity, and belonging. In the classroom, he has worked with teachers around the world to develop curricula that center Black and Brown voices from around the world. Ben's recent work has focused primarily on leveraging language acquisition and language education toward developing global literacy and 21st century competencies.
Location
Chestnut Hill College
9601 Germantown Avenue
Philadelphia PA 19118
Attendees who are PSMLA members will be able to earn three hours of ACT 48 credits. All participants will receive a certificate of attendance to bring to their district to receive Act 48 hours directly from their districts.
Registration rates, including continental breakfast:
Non-member, $30**
PSMLA Member, $20
Student with school ID, $10
** You can become a member on the day of the workshop and use $10 toward the membership fee.
For questions, please contact john@psmla.org.
THANK YOU Vista Higher Learning for your continued support of PSMLA events!